Empire Apples - 10 Pound Gift Box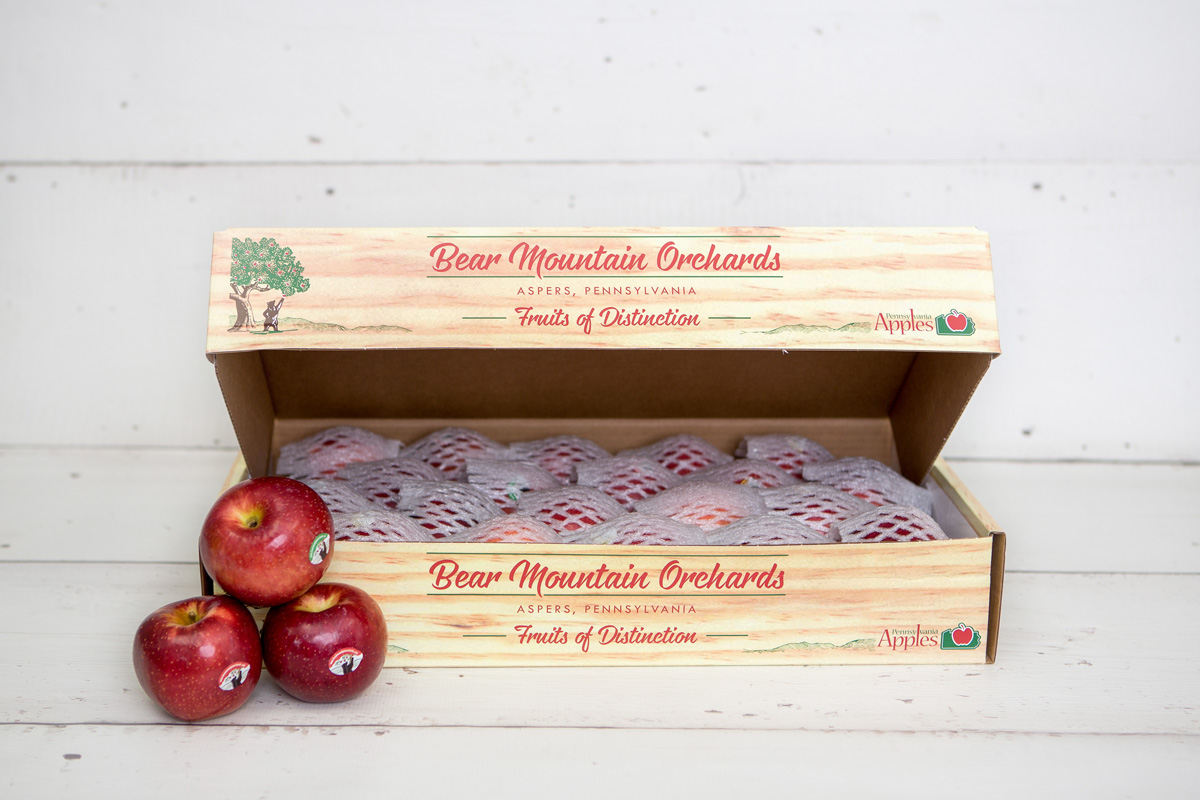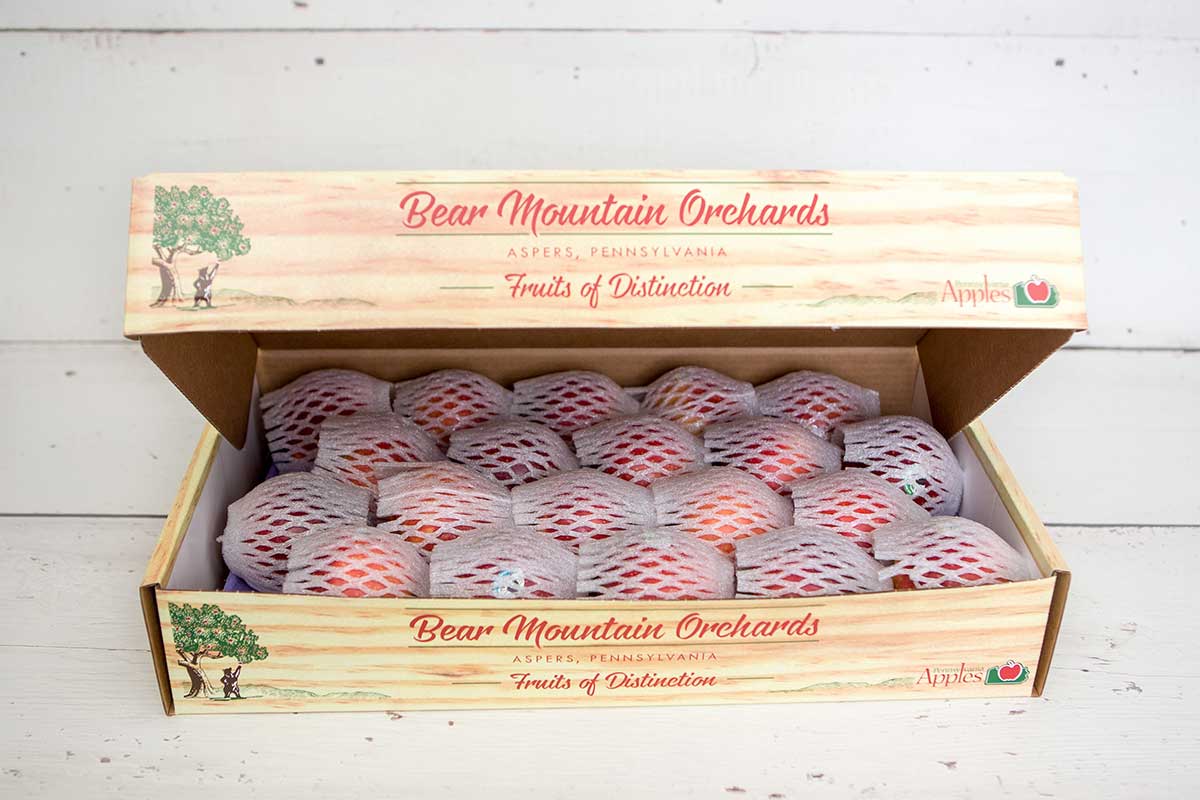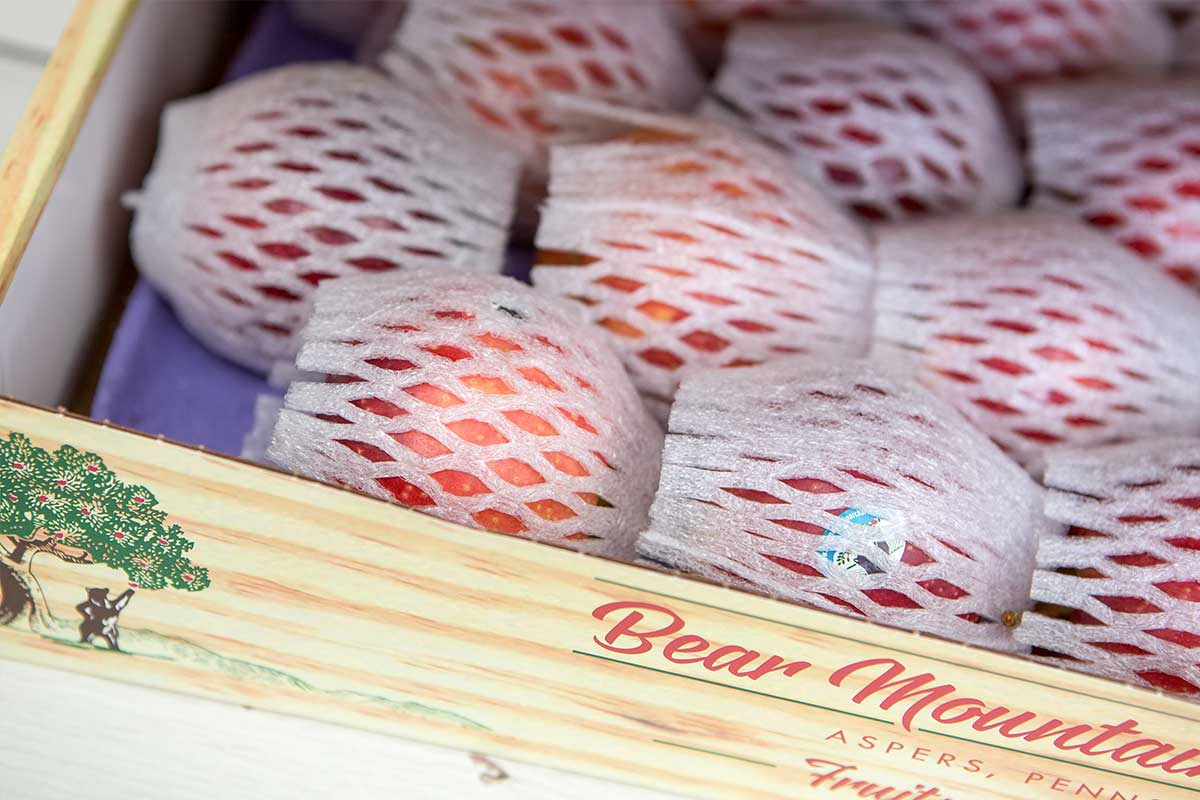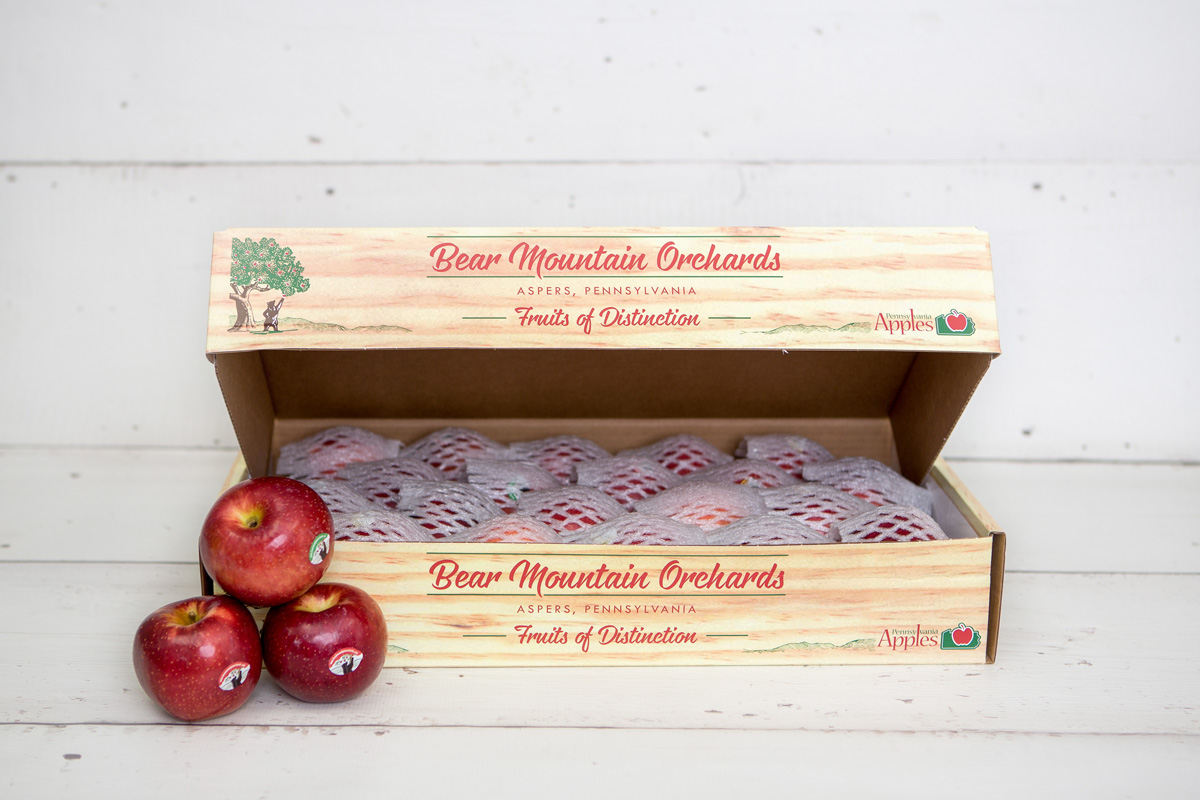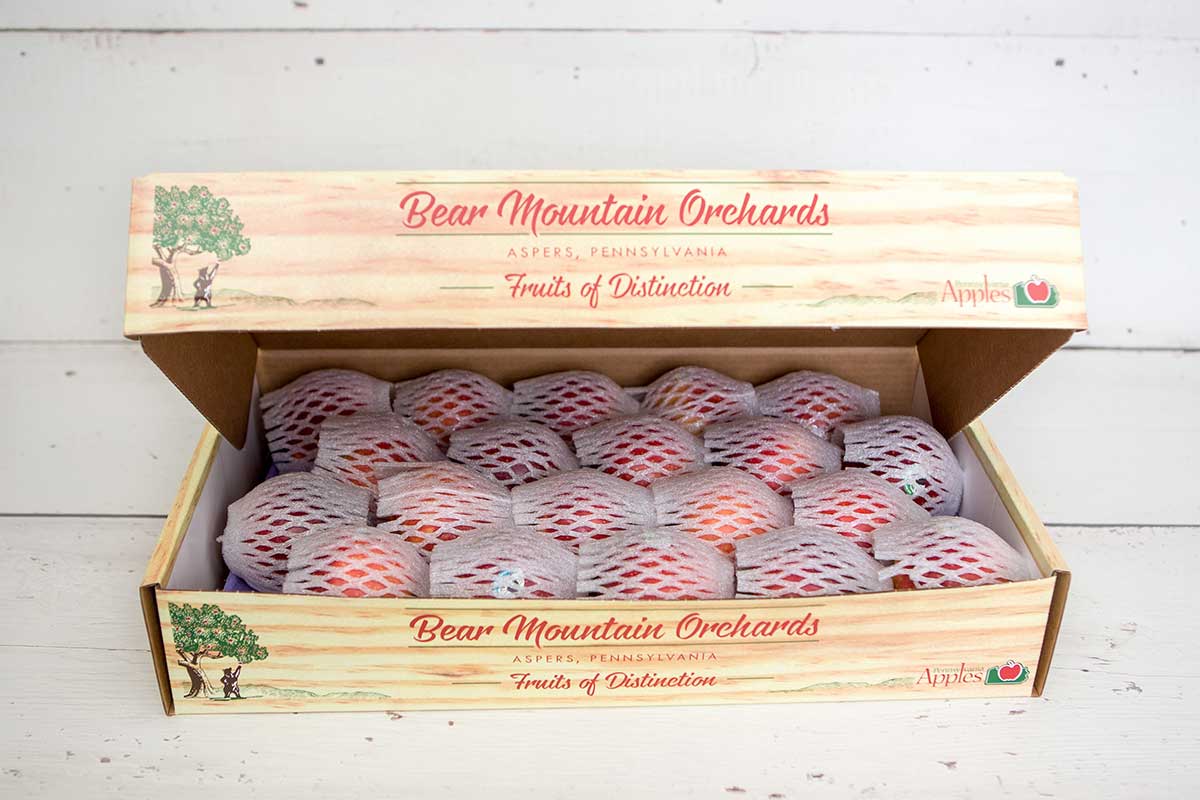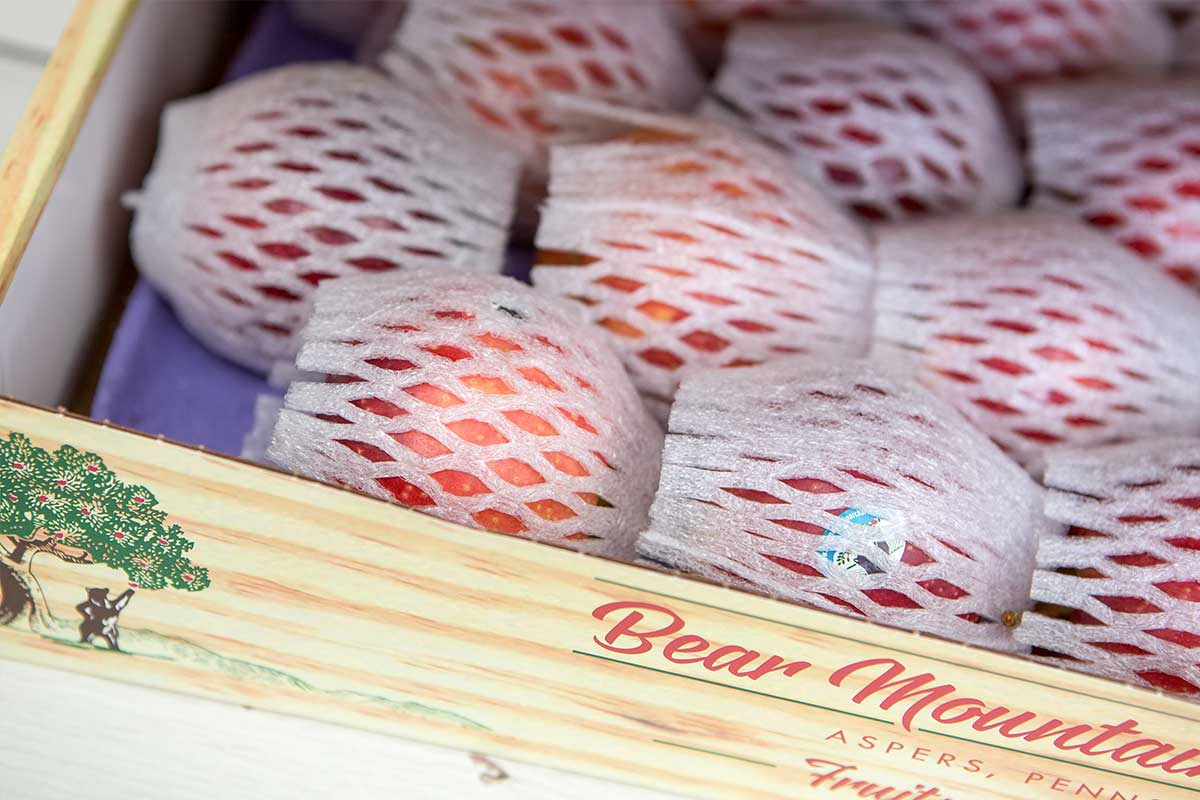 sold out
Empire Apples - 10 Pound Gift Box
Price includes shipping.
Red Delicious and McIntosh - selected in 1954 and released by the New York State Agricultural Experiment Station in Geneva, NY in September 1966. More sweet than tart in flavor and extra crisp. Best for snack, salads and sauce.
UNFORTUNATELY, WE'RE NOT ABLE TO SHIP TO P.O. BOXES SINCE WE SHIP VIA FEDEX.
PENNSYLVANIA LAW DOES NOT REQUIRE US TO COLLECT SALES TAX ON THESE ITEMS.
*PLEASE NOTE:
THE LAWS OF ARIZONA AND CALIFORNIA DO NOT PERMIT US TO SHIP FRESH FRUIT TO THESE STATES.
We ship these apple gift boxes full of delicious Pennsylvania grown apples directly to you from Bear Mountain Orchards. These boxes also make the perfect gift for your family or friends to relish the farm fresh produce. Each apple is hand packed in a special foam cell that keeps the fruit safe on its journey from our orchard to your home.